Kathy Schoemer Antiques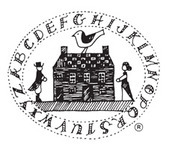 Kathy Schoemer
|
PO Box 42, Walpole, NH 03608
|
603.756.2985
|
kathyschoemerantiques@gmail.com
Kathy Schoemer Antiques was born at Christmastime in 1971 in New Canaan, CT. We currently find ourselves in one of the smallest, dearest 18th century houses in the village of Walpole, NH, a magical spot just a minute from the meandering Connecticut River and southeastern Vermont. After an almost 50 year career, during which we exhibited in some of the finest shows in the northeast, we have opted for a simpler formula. Kathy served on the Board of the New Hampshire Antiques Dealers Association for several years (as President for three). Now you can find her at home, welcoming old friends and new ; at The Flying Pig antiques, an excellent group shop nearby in Westmoreland,NH; and right here, on two DIG sites, sharing things she loves. You can find lots more about Kathy Schoemer Antiques by visiting our website: www.kathyschoemerantiques.com We are happy to take payments with personal checks and via PayPal. We also offer arrangements for lay-a-way purchases.
---
Very small, endearing sign - only 9.5" by 4", in original white painted molding - printed on paper. ( Please note stain on left side.) Really sweet size and motto. 2 photos.
Price: $45.
2019-Jun-08 10:35am EDT
| Tags :
---
Dig Antiques assumes no responsibility for the items listed for sale on DigAntiques.com. Any transactions as a result of items listed for sale through this Shop is strictly between the Shop and the Buyer. Please read the Dig Antiques Terms of Service for more information.