American Cloth Dolls and Other Things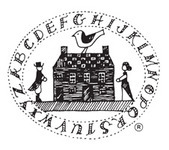 Kathy Schoemer
|
PO Box 42, Walpole, NH 03608
|
603.756.2985
|
kathyschoemerantiques@gmail.com
Welcome to this happy site, now incorporating our cloth dolls and other finds, all under one roof. I love cloth dolls in a very special way, and take great joy in buying and selling them. Honestly? I would keep them all, but it is an addiction and I am everlastingly grateful to have found kindred spirits who love them as I do. My husband loves them as well. Go figure. He raced cars and jumped horses, but cannot bear to see some of the dolls leave us. As we make discoveries in other areas, we will add those things to the dolls. One caveat: I do not like returns. Please ask as many questions and request as many photos as you like. I will gladly give you undivided attention. I price very sensitively, based on cost. I will do what I can to make your purchase a pleasure. Shipping costs have become a burden to all of us; we strive to keep them totally fair. We accept personal checks and PayPal, and offer Lay-A-Way as well. Please enjoy my finds ! Living with antiques is one of life's greatest pleasures.
---
Girl: 7.5"; boy: 9.5". Decided to re-list them with a stand made by my husband, Eno. In all my years of searching, I have never found a pair with all the details of larger dolls in these small sizes. Original condition in every aspect and excellent state of preservation. Clothing has all the proper folds after years in good care. Face embroidery and hair also intact .Tiny black beads for eyeballs. c 1890-1910. From a loving collector. 2 photos.
Price: $675. pair
2021-Jul-28 09:42am EDT
| Tags :
---
19". I have never had one this early ( Civil War period) and handmade. There are a few spots and support stitches on the white face, and a tear on the black one. The wasp waist is so tiny that it has very little stuffing, but this is a rare example, with folky stitched features and original clothing. 2 photos. From a beloved NH collection. 2 photos.
Price: $365.
2021-Jun-28 10:48am EDT
| Tags :
---
Dig Antiques assumes no responsibility for the items listed for sale on DigAntiques.com. Any transactions as a result of items listed for sale through this Shop is strictly between the Shop and the Buyer. Please read the Dig Antiques Terms of Service for more information.