Buttonwillow Country Antiques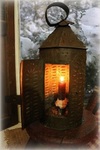 Michelle Gardner and Judy Lamprinos
|
Lewisburg, PA or Nassawadox, VA
|
*Michelle (570) 523-8363 or *Judy (714) 914-3337
|
folkartcountry@windstream.net
Dig Antiques is such a wonderful website with great dealers and the owner Tom is just a pleasure! We are honored and thrilled to be a part of the fun and hope you will be able to find a special antique that delights you! Judy and I (Michelle) are joining forces by listing interesting and unique antique offerings from Pennsylvania and Virginia's Eastern Shore. We are both originally from California and decided to follow our dream of purchasing an old farmhouse where our antique collections would feel right at home.
**Please note that each listing will reflect who to contact regarding that particular item.
We accept PayPal and personal checks. More pictures are available upon request! A layaway or easy pay option is also available as we know how hard it is to resist that special find! Thank you!
Join Our Mailing List: http://eepurl.com/ho5eJf
---
---
These early white-smith fashioned salamanders, (sold as a pair) offer instant late 18th to early 19th century charm to any hearth. Both of these hard to find Pennsylvania origin pieces would have been used as a turner and can also be called spatulas. These whitesmith fashioned spatula's exhibit a primitive and crudely fashioned look but yet the scalloped edges on the second piece do convey decorative form. Well defined loops are located in the back that act as hangers.
There are areas of surface rust in reference to the spatula with the rectangular bottom located on the edge of the handle (near the top) as well as on the front. The first spatula that sports the scalloped edges does have a slight bend at the bottom that curves toward the back. The surface has dulled to a desirable pewter color over time. However the front of the rectangular shaped turner is a tad more shiny than the other piece.
Both measure 12 1/4" tall.
Contact Michelle Thank you!
Price: $125.50
---
Amish mittens are difficult to date because the same pattern and materials were used for many years. My instincts tell me these mittens date to around 1890 to the 1940's timeline. This pair was fashioned from wool that lends a soft cornflower blue color accented with a tiny "V" pattern representing a berry red hue. The pair is attached by a strand of wool so they will not get lost but seems to limit them from being worn unless your hands stay close together.
The condition is fine without any holes, rips stains or odors to report. The ribbed cuff feature adds texture and is a great design element. There are crisp white specs incorporated in the wool scattered randomly throughout that also lend interest to the overall appearance.
Mittens measure 9 ½" tall, measure 5 ¾" across the widest area to thumb and measure 3 ¾" across the wrist cuff area.
Free Shipping!
Contact Michelle Thank You!
Price: $75.50
---
What a wonderful hooked rug dating from the end of the 19th century to around 1920 that depicts a darling white kitty that has anticipated intentions of pouncing on her ball very soon! It seems as though she is looking directly at you with those amazing emerald green eyes and what a cute face she has highlighted with pink ears and nose not to mention her defined black whiskers! The red ball exhibiting black accents sports a soft red hue surrounding this area which is an unusual feature that gains exciting results. The shape of this rug is also unique because it is non conforming.
This hand hooked rug is in good overall condition as the front does not exhibit any holes, rips, stains or odors. The back is finished with a cotton backing that was hand stitched on the ends to secure it to the rug counterpart. This fabric has darkened through time and lends a natural aged appearance. There are a couple of holes near the edges that are limited to this area only. Some of the white thread used for the stitching is visible on the front. This sweet kitty is awaiting your acquaintance!
Rug measures 14 ½" across @ the widest point (bottom).
Contact Michelle Thank You!
Price: $110.50
---
This exquisite 1820's piece was worked on silk portraying finely executed stitches. Impressive tiny sequins were used as a decorative accent to highlight the top, raised portion of the unified scalloped design that extends in a loop pattern. This continuous oval design element seems to protect and isolate the floral vines located just below also constituting an oval form. These exhibit a delicate reticulated floral pattern that dominates the second center surrounded by the first double stitched oval circle.
What lies within the center surprises us with a second medium using a watercolor painting technique depicting a symbolic mourning scene. The silk embroidery work executed on each corner is exceptional boasting stylized leaves and grapes that were expertly done. There is some discoloration around one leaf cluster shown in a pale blue color. This does not appear to be a "color run" as the thread color in the leaves does not suggest a blue hue.
This needlework is enhanced by a lemon gold frame that has a later date than the textile which is protected under glass.
Measures 11 ¾" tall, 13 ½" across and is ¾" deep.
Contact Michelle Thank You.
Price: SOLD! THANK YOU!
---
This special French textile worked by, "Julia Guilpin" dated 1888, is steeped in rich history of origin as far as where she lived, "Chaumont Sur Loire". Beautiful attention to detail was expertly executed in creating the fancy letters of the alphabet that convey a two toned color choice of buttermilk accents adhering to a pronounced mustard letter block. However the letters "U" through "Z" sport a lighter salmon hue. A cluster of small posies enhance the right and left sides near the last row of the alphabet.
The red numbers have opposing design elements located on each side; a house flanked by trees and a steam boat releasing smoke from the stack equipped with a flag near the stern as it journeys down the river. A Greek key design followed by a series of double random crosses dominates the border and are extremely effective accents.
The sampler is affected by staining limited to the upper and middle portion areas as shown. This beautiful textile sports a contemporary grain painted frame protected under glass and would grace any wall lending interest.
Sampler measures 17 ¾" across , measures 13" tall and is ¾" thick.
Contact Michelle Thank You.
Price: $295.50
---
This antique pantry box was found in Virginia and was evidently used to store dried peas as the word "peas" is stenciled on the side. All tack construction (no staples) and showing a nice dark, rich patina. The lid had a crack which we have repaired and there is a wedge of missing wood about 1 1/2" long to the right of the repair (see photo #1). These old pantry boxes are getting harder to find at a reasonable price and we are pleased to be able to offer this l9th century piece at an affordable price. Height is about 4 1/2" and diameter is 8 3/4".
FREE SHIPPING!
Contact Judy Thank You.
Price: $75.00
---
This antique/primitive flat heart mold is very heavy and in excellent condition. It was purchased several years ago from a large collection of antique heart-related items that were assembled over a period of 20 to 30 years.
As seen in our photos, there are three horizontal rows each containing four separate molds, for a total of twelve individual hearts. The hearts are concave to accommodate the melted chocolate. Each heart has a cross-hatch design which would have added a charming decorative touch to the finished product.
The frame is quite heavy; the back shows the soldering around the individual hearts and the horizontal band reinforcement bars. A sturdy wire is attached across the back for hanging. A small amount of rust due to usage can be seen on the outside rims but is not visible from the front.
The mold is not marked but is quite similar in construction to an early Eppelsheimer soldered and framed flat Indian Head mold as seen in "Chocolate Moulds -- A History & Encyclopedia" by Judene Divonne -- page 48. This beautiful piece measures 14 1/2" wide x 12 1/2" long x 1 1/2" deep.
FREE SHIPPING!
Contact Judy
Price: $175.00
---
This single valve four point cruise dates from 1770 to 1820 and precedes the invention of the Betty Lamp. The four corner wick channels would accommodate a piece of twisted cotton that would absorb the fuel from the reservoir in order for it to burn. These lighting pieces always came with a wick pick that dangles from a chain to push the wick forward and keep the flame alive.
This simple lamp was hand forged. The top edge has whispers of decoration that simulate a sawtooth pattern which also presents two raised areas defining a reversed "V" design located on all four sides. There is another area near the pin that exhibits a soft design element of diagonal notches implemented by a blacksmith and is limited to the right side only. The opposing left side area may have had this same simple design but factoring in the age and wear, it is no longer visible.
Each of the forged pins were peened to secure the handle to the base. Design features on this type of cruise are not commonly found and may indicate Pennsylvania Dutch flavor. Great condition!
Lamp is 4 1/4" tall, 3 1/4" across middle area, chain & pick 11 1/4" long
Contact Michelle Thank you!
Price: $125.50
---
Early lighting pieces such as this one are just a pleasure to own as they can grace a wall in style while immediately adding a period look in our homes. This decorated candle sconce boasting a triple ribbed design element on each side lends interest and character to the overall look. A cleated feature located at the bottom indicates the age of an 18th century to early 19th century piece.
The condition is very good with minimal wear. There is a small area just above the candle flame that shows vestiges of affected wear possibly the culprit of the candle flame. Even though the hanging hole is not centered this piece still hangs correctly as shown. A few tiny white paint specs are scattered randomly throughout but do not detract from the overall appearance.
Candle sconce stands 13 ½" tall, measures 4" across and is 2 ½" deep (candle holder area).
Contact Michelle Thank you.
Price: 195.50 SALE PENDING! THANK YOU!
---
Dig Antiques assumes no responsibility for the items listed for sale on DigAntiques.com. Any transactions as a result of items listed for sale through this Shop is strictly between the Shop and the Buyer. Please read the Dig Antiques Terms of Service for more information.